Students Remember: Silent Heroes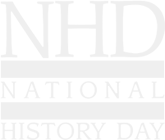 The Silent Heroes Project asked students around the country to honor fallen WWII heroes from their home states. This year's program focused on Normandy, and a student, or a class of students chose one soldier or sailor who is buried in the Normandy American Cemetery to research and honor.
The selection of the soldier or sailor was just the first step. From there, students found information about his home town, his high school years and his military service. As the research moved forward, students began referring to their subjects as "my soldier" and felt both a sense of accomplishment and loss as they finished their research and their websites.
The websites below each tell the story of one man and his sacrifice for freedom.  This project was a collaboration with National History Day.